So what are we doing to help the environment? We currently have plans to start a recycling program in our school (recycling paper, plastics, and cardboard), and to begin producing a newspaper and a newshow.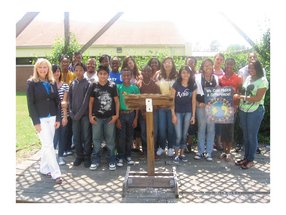 We will also be cleaning up the wooded area behind our school, which has experienced extreame dumping and pollution. Once completed, the future nature trail will be put to use as a recreational area available to the public, and as an outdoor classroom for both Memorial Middle School and Salem High School.
Click on the blue highlighted words to get detailed information about what we intend to do.